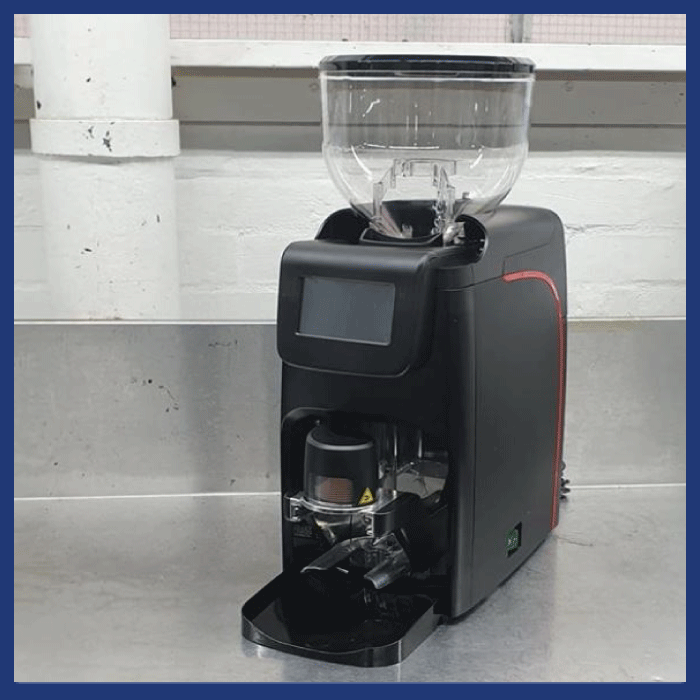 Integration in your café has never been this easy. Hopefully by now you've been keeping up to date with our regular blog posts covering topics including coffee machine maintenance, products in spotlight, event recaps & more. If you haven't be sure to subscribe here.
LaCimbali has rolled out a complete café package with the addition of the Elective grinder which can integrate with any LaCimbali advanced machine. We have already discussed the M100 & M34 in previous blogs, this article is to feature the Elective Grinder with Inbuilt Tamper.
Something that we have been really passionate about is the push for integration and improving workflow within the barista workspace by eliminating variables and cutting down on user error, to ultimately achieve a far more consistent espresso.
A brief explanation of how this works is quite simple, the grinder is programmed like a standard grind on demand grinder, it is then pair to the coffee machine - by setting parameters based on extractions times, flow rates and desired grind setting. The coffee machine with then constantly send messages to the grinder, after every extraction, to ensure that your espresso shot is always poured within parameters. If not, the grinder will automatically adjust. The Elective grinder with auto tamper eliminates the need for a tamping devices (for example PuqPress) saving you hundreds, if not thousands.
Key features in the LaCimbali Elective Grinder includes:
3" User freindly touch screen
Motor equipped with a low-energy consumption invertor
Barista Drive System
Guided cleaning cycle & operating instructions
Compatible interaction via the built in Bluetooth system with LaCimbali coffee machines including the M100i, M100 and M34
Automated tamper
To learn more or buy the Elective Grinder Click Here