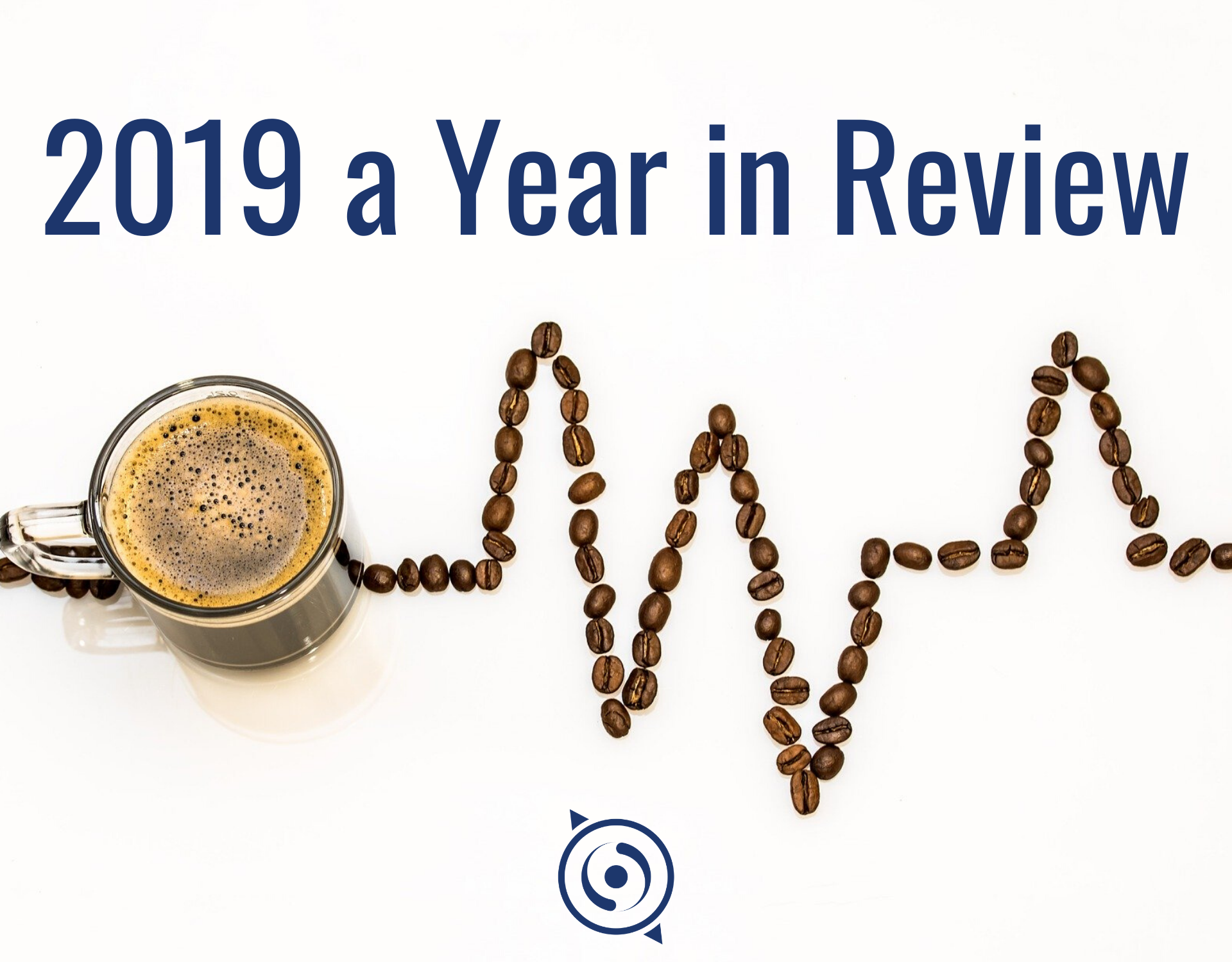 2019 was both testing and rewarding for our team. As the team arrive back to office after our break, reinvigorated for another year of growth, ready to push our boundaries. We took some time to sit down and reflect on what we have achieved, experienced and learnt throughout 2019:
Our year really kicked off at MICE, where we had the privilege of demonstrating our brand. This is always an exciting opportunity for us to create new connections, as well as reconnect with suppliers, customers and potential clients. MICE is an invaluable date in our calendar every year. It gives us an opportunity to gain an understanding of the industry. Providing perspective and insight to where the industry is shifting, allowing Service Sphere to tailor our structure and strategy to best position ourselves to achieve our goals for the year ahead. 2020 will be no different. Service Sphere will be exhibiting once again and we can't wait for MICE . 2020 is especially exciting, as the world Barista championships will be held. Bringing with it, attention from the biggest names in the coffee industry. We are particularly excited about the world barista championships being held at MICE 2020.
Throughout the year we were also involved in some big roll outs across Australia. One in particular, required over 40 pieces of equipment, ranging from traditional machines, to bulk brewers in 14 sites across Australia. We were tasked with finding an efficient logistical way of shipping the equipment to sites across Australia. This was an exciting arrangement for Service Sphere as we saw the true capabilities of our operation. It truly was a team effort, with our warehouse team working hard to get the equipment sent safely, and in operating condition. Our workshop ensured all equipment was primed and ready for use upon arrival. Finally, our sales team established communication lines direct with sites and key personnel involved. This allowed everything to flow seamlessly and all parties to be completely across information. We were able to take some very important learnings from the roll out that we have since integrated into our day to day processes. All in all, a very valued customer has been added to our family and we have been able to acquire some very important lessons along the way.
Our workshop was in full swing, working on projects early in the year that is essential to the organisation. Service Sphere's operation is pushed to its limit as a result of this event every year. It takes time, planning and organisation to get this right. After several years of working through this we have implemented a tried and tested structure to ensure Service Sphere delivers on all its promises. This requires work to begin late into the year prior. Our workshop must test, customize and prime every piece of equipment so it is ready for operation in a busy café environment. This test the team as they try to allow for the additional work, whilst still operating domestic and commercial jobs. It is a busy time of year for the whole team and requires a unified approach.
In October our team was lucky enough to attend HOST in Milan, Italy. An unrivalled event, with all the big names in the coffee industry under one roof. Our sales team was excited to participate in such an event with all the latest and greatest in coffee equipment. It was a fantastic and rewarding experience enabling us to reconnect with our valued European distributors. Discussing opportunities for growth and what innovation looks like in the future. Manufacturers such as LaCimbali, Eureka, Eversys, Rheavendor, Bravilor along with many more. All of which turned up to HOST to release the newest tech on the greatest stage to the coffee industry.
La Cimbali used HOST to showcase the M100 Attiva and S60. The improved M100 Attiva with an improved thermal system focussing on the in-cup quality. Ergonomically the M100 Attiva is a bit shorter in height, designed not to 'hide' the person behind the machine. Finished with a customisable interface of electromechanical keys and an OLED display. Buttons make it possible for baristas to easily alter and save the parameters ideal to their ideal coffee. The M23UP was released as a robust and ergonomic machine, with customisable interface, the M23UP is easy to use and maintain. La Cimbali also previewed the S60, which is set to be released for sale in March 2020. A Super automatic machine aimed to bridge the gap of traditional and automatic machine. With the latest tech in both milk and coffee with the feel of a traditional machine.
Eureka followed suite, releasing a range of grinders. In particular, the Helios 80. Equipped with high speed grind dispersion, Eureka's micrometric regulation system as well as, a touch screen for easy operation. One of the more eye-catching releases from HOST was Eureka's Zeus (Pictured). The design was the pique our interest primarily sparking curiosity and intrigue. Zeus has improved efficiency and ease of use. Accompanied with Eureka's staple interface this grinder is set to take off upon its official release to sale.
Eversys used HOST to bring attention to their super traditional machines like the Cameo. Eversys released a limited addition Cameo which sparked massive interest about the machine. Remains to be the pinnacle of automatic machines. Eversys C'choco was also launched, along with a new milk fridge to accompany the Cameo, called the C'fridge. An automatic accessory to the super traditional machine. It has two compartments that hold 1.2 KG of chocolate powder each and pretty much completes the Cameo offering.
Rheavendor came to HOST and released fresh milk options for their existing lines. Adding another dimension to their product line. As well as a brand-new cold beverage machine. Rhea Cool makes it possible to provide alternative water-based drinks.
Finally, Bravilor were at HOST to release their Sego machine. A fully automatic aimed to compete with fresh coffee bean to cup machines. Sleek design, compact footprint, and ease of use come to mind with this release. Excited to see this one in the market. A very busy time in Italy but an invaluable experience for our team. Returning home excited about the innovation that is out in the market.
On top of this, our servicing department were in full drive all the way through to the last day of 2019! Whether on the road or in the workshop we were able to service several thousand machines. With all of our servicing partners interstate also contributing to a big year. We continue to grow and learn in this area; we try our best to cater for all needs and demands. Coffee equipment can be temperamental and uncooperative at times as we know, we are constantly attempting to tailor our offering to best satisfy every job we get to suite our valued customers.
Looking forward into 2020, we are excited for big things to come. As we move into the start of this year, we are eager to prove ourselves as the number one service, equipment and training provider for specialty coffee equipment in Australia. Our primary goals for the year coming is continue to be on the forefront of innovation, to take risk and bring the best in coffee equipment to Australian shores. To cater for the individual needs of each and every new and returning customer and to carry the Service Sphere with pride striving to represent the mission to the best of our abilities. We would also like to continue to highlight and impact the good work being done by our charity My Room, as a community continue to help the fight against childhood cancer.
2019 was a busy year for Service Sphere. We have many achievements and experiences to celebrate. With a great team working constantly to improve every aspect of the organisation. Service Sphere has big plans for 2020. We are already one month in; the year is already flying past.
We look forward to working closely with our clients and providing industry leading products, service and knowledge for the future.